William John Medland was a true native son of Brooklin. He was born October 24, 1900. On April 20, 1927, Bill married Etta Pearl White, a country girl born December 17, 1903. Together, they lived at 26 Queen Street, where they raised their son, John. Once grown, John, his wife Jean and eventually their children worked with Bill in the Medland family business.
Starting out as a painter, Bill was later employed by Patterson Dairy. He worked at the creamery until 1941, when he purchased the livery stable at 6 Campbell Street, beside the Brooklin Hotel. The hotel eventually became the present day Royal Canadian Legion #152. From this location, he operated W. J. Medland and Son Feed Store.
Local farmers bought their seed from Bill and homes were heated using his coal. He made a point of ensuring that families who couldn't afford to pay did not go without heat. In 1970, Bill sold the coal business to Dixon Fuels in Oshawa. The old building was eventually demolished in 2001 to make room for a small plaza.
Bill and Etta were loved by many and highly respected in the Brooklin community. In 1948, Bill was named Master of Mount Zion Masonic Lodge #39 and was later presented with a 60 year pin. Etta herself was a Master of Contract Bridge. After 58 years of marriage Bill passed away on August 21, 1985. Etta followed shortly thereafter on May 20, 1986. The couple are buried in Groveside Cemetery.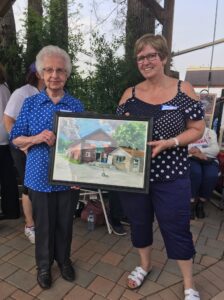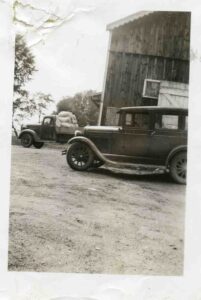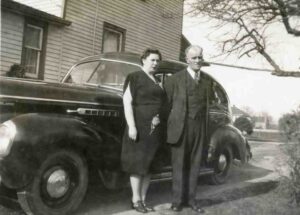 Barb Medland won the Jody Edwards painting at our 2019 annual homecoming
/reunion we host at the Legion. Jean Medland drew the winning ticket. A perfect way to end the day!